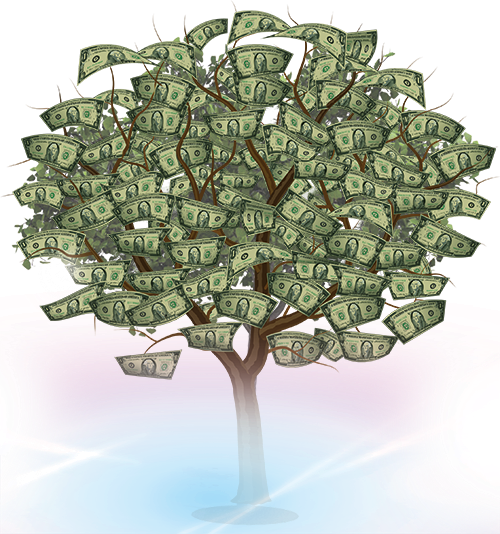 "I got this free gift bundle for my kids because they need to get better with money. They learned so much about how money works with the Money Doesn't Grow On Trees DVD, and they really enjoyed the EverBright Kids magazine! Now, they look forward to both each month - What a great find!"
Jill M., Holly Springs, GA
Here's your chance to get a great gift bundle to help your kids develop their money skills! This free bundle includes MoneyBright Kids best-selling DVD, "Money Doesn't Grow On Trees" and the latest issue of the brand-new EverBright Kids magazine!
Your children will learn the importance of savings as they watch their free "Money Doesn't Grow On Trees" DVD and enjoy the accompanying streaming video and digital workbook. Plus, the free issue of EverBright Kids magazine will help your kids learn all about the world around them—from money lessons, to fun animal features, and oodles of great activities that will keep your kids entertained for hours!
This free bundle makes a great gift for any child, and it's your introduction to MoneyBright Kids and EverBright Kids! You just need to pay $1 in s&p each for the DVD and the magazine.
As part of this special offer, your kids can look forward to a new MoneyBright Kids DVD about once a month, including an accompanying streaming video lesson and digital workbook, all for just $15.95+$4.95 s&p. Plus, we'll send your kids a new issue of EverBright Kids magazine each month for only $5.75. You can cancel at any time. And, if you're not 100% satisfied, let us know within 90 days to receive a full refund of your purchase price.
This special offer is available while supplies last, so why not give your kids a gift they're bound to enjoy? Order this exclusive free gift bundle now!


*Just cover $1 s&p each for the DVD and Magazine

HERE'S EVERYTHING YOU GET WITH THIS FREE GIFT BUNDLE